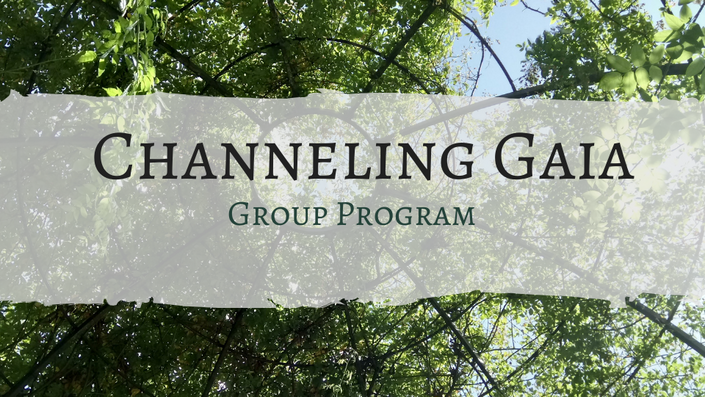 Channeling Gaia
Messages from nature Group Program
This group program is a magical opportunity to connect with nature and discover the unique way that you receive, sense, interpret and understand the whispers of the natural world.
Nature is constantly in communication with us, yet mostly we're too busy to listen and receive the wisdom that is being transmitted. As a being born of this earth you have a unique ability to understand the language of nature. Like your ancestors who intuitively knew the meanings in the rhythm and the dance of the natural world, you too have this innate knowing.
Perhaps nature has been calling you for a while to dive deeper and explore but you don't feel confident or know where to start?
This group program will provide you with the opportunity to access your intuitive senses, explore the plant beings and elements of nature that are calling for your attention and decipher the messages and guidance that is being transmitted to you.
This group program compliments Fay's best selling book " Plants that Speak Souls that Sing" and will encourage you to create connections with the natural world at home, in your local park, beach, landscape or woodland. You'll meet a guide unique to you to assist you with developing your channeling ability and hone your intuition.
The program is for everyone who feels a longing to reconnect with the natural world and seeks to decipher the hidden messages from nature's whispers.Whatever stage of your spiritual path you are at, there will be teachings and guidance here to assist you. This is your opportunity to take the next step and to start taking the whispers of gaia seriously. There may be a message that you need to hear and share with the world.
Next program starts week commencing March 30

"Plants have long been primary teachers for those who travel deep into the heart of the world, for those who seek the soul teaching that only the wild can bring" ~ Stephen Harrod Buhner.
You will:

Learn how to create a safe practice for reawakening
Connect with a guide to help you channel guidance
Discover how plants communicate
Nurture and attune your senses
Discover your most trusted senses and develop your knowing
Open your receptivity to plant communication and nature consciousness
Experience plants and places in nature with hands on practical exercises
Receive insight and healing
Learn how to interpret signs, omens and guidance from nature
Share your experiences with the group and receive feedback and insight
Discover the spirit of plants in your own unique, meaningful and magical way
I did a workshop with Fay on plant spirits where we connected and communicated with plants. This may sound weird but the plant told me to get out there and share my gifts with the world. I then left the place I was working at. I started a business, did a healing course and now I am moving! Thanks Flower, you spoke, I listened and took action!!
- Carry-Anne Hornsey, course participant
Your Instructor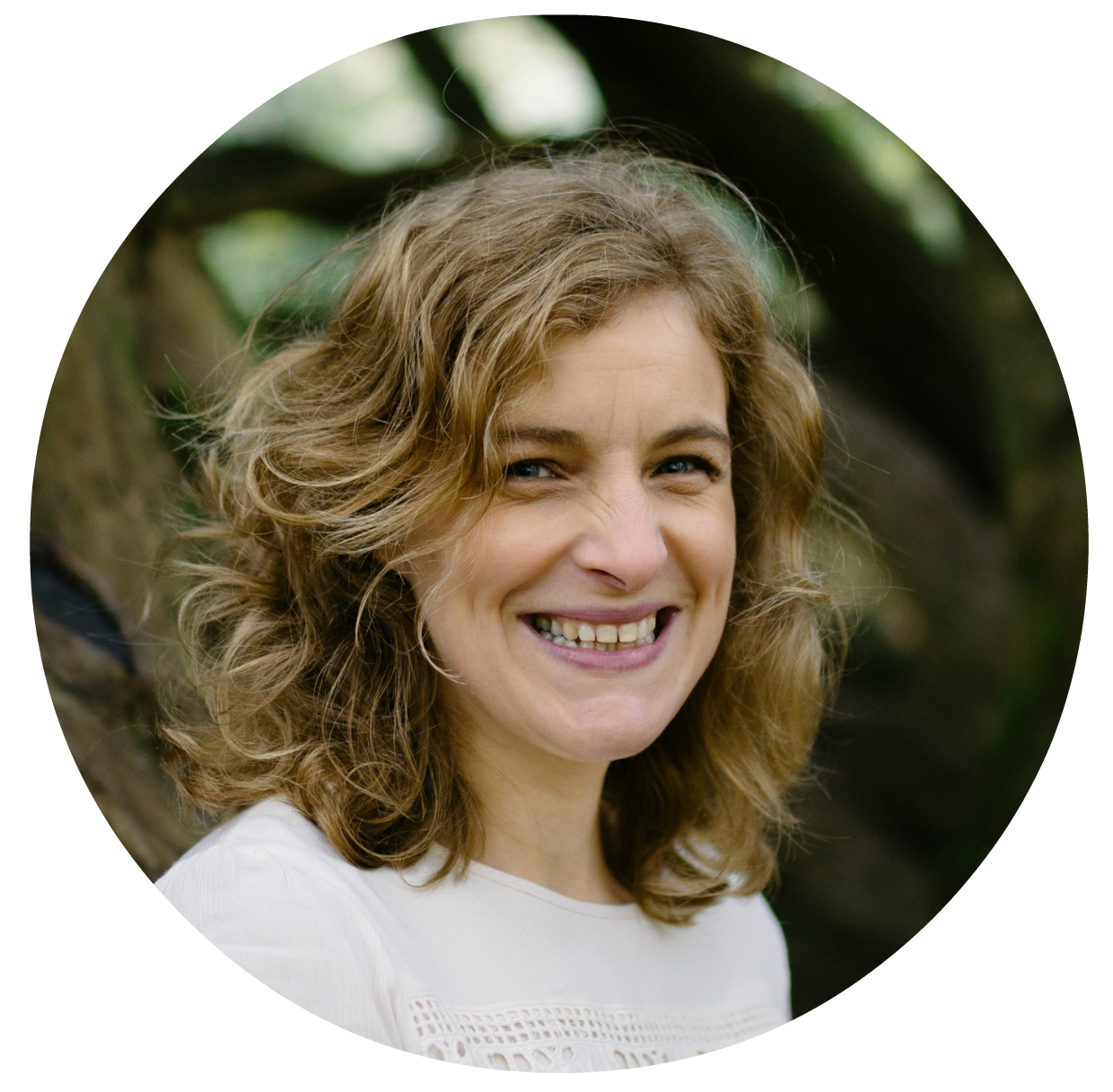 A practical Shaman, Reiki teacher and Plant-Spirit guide, I am passionate about connecting plants and people to help you rediscover your magic, heal and restore wholeness to your soul using the alchemy of nature.
I draw on my experience as a former owner of a flower and herb farm, 20 years of Reiki Practice and Shamanic Training to bring the subtle whispers of nature to assists you with the journey of your soul.
My spiritual allies include Reiki, meditation, gardening, plant medicine and Shamanic techniques. By honouring the seasons and elements, living in close connection with Mother Earth I believe we can feel supported and guided by the subtle ways that nature communicates and experience transformation and growth on both a personal and planetary level.
My workshops and courses aim to help participants learn Reiki or Shamanic techniques or connect with plants and nature in a meaningful, magical and life changing way. I also offer one to one healing sessions online and from my home in Scotland.
My books are available here: Plants that Speak, Souls that Sing and Plant Spirit Reiki
Visit www.fayjohnstone.com for more info!
Channeling Gaia

How does the Group program work?

We will meet as a group online live via a Zoom video classroom every 1-2 weeks from the start of the course for a total of 6 live sessions.
Each class will be recorded and accessed any time via this learning portal.
We will work as a group, in pairs and solo.
Practice and tasks will be set in between sessions and material will be accessed via this learning portal.
You will be sent an email with my zoom link once you sign up and learning material will be posted in the learning portal.
NEXT GROUP BEGINS week commencing March 30 2020
Online live sessions will take place every 1-2 weeks at 7pm UK time on Thursdays. Timing of subsequent sessions may be altered to accommodate the majority of group and will be confirmed by the start of the program.
PLUS
Private Facebook group
Q & A with Fay via the Facebook group and live adhoc classes
Spending time with plants is crucial to getting to know them on a deeper level. This connection goes way beyond our knowledge of their appearance, growing habits, fragrance, taste or medicinal properties; it's an alignment with their energetic vibration and essence
Channeling Gaia Group Program is for you if:
• You are ready to expand your consciousness further and focus on receiving guidance from the natural world.

• You seek to develop your intuition, awaken your knowing to have a deeper understanding of yourself and the natural world.
• You would like to clearly tune-in to the wisdom of the Earth which you care deeply about and understand what you can do to help.

• You'd like to share your messages with and feel supported by a community of plant friendly folk who also love hugging trees and listening to their wisdom.
• If you feel the call of the natural world and don't quite know what to do with this yet then Channeling Gaia is group program for you.

I am reconnecting to who I am and loving more what is. I now feel a strong sense of get up and go and of having fun. The process has given me permission to take care of me, put myself first in order to have the energy for what I do. My whole body seems alive with excitement. It had been easier for me to hide, I am now ready to be who I really am on my path. I want to continue to sparkle. A lot has come and continues to come, I just can't thank you enough.
- Gilly Gordon, Course participant and Shamanic coaching client
Frequently Asked Questions
I live in a city - can I benefit from this course?
Yes!! The exercises and practices in the program encourage you to start exactly where you are. If you don't have access to a park, woodland or other natural landscape, you are encouraged to invite the outside in. You can develop your intuitiion, connect with a guide and cultivate your senses anywhere. You can work with a house plant, and learn the same skills to connect with the spirit of the plant and channel guidance.
I have no knowledge about plants or experience with channeling I'm worried I won't understand.
No previous experience with plants, herbalism or meditation or channeling is necessary. The course takes you step by step through developing your intuition and opening up to the messages from the natural world. The exercises are easy to follow and have as much depth and meaning as you give them. You will have the opportunity to ask questions via the facebook group and during the live calls during the program.
Will this course help me work as a herbalist?
This practice connects you with the spirit of a plant or element in nature, the vital essence. If herbalism interests you, you are encouraged to learn from a herbalist in your local area to understand the medicinal properties of the plants where you live. The course will provide you with skills to help you deepen your understanding and provide a more holistic view of plants rather than limit a plant's medicinal power to its physiological and physical characteristics. You will be able to create more potent holistic medicines using the approach in this course by communicating with the plant and channeling guidance.
What if I already work with plants and/or plant spirits. Is this going to be too basic for me?
No! If you feel called to join this course, there is healing to be done and guidance that is waiting for you to hear or to share with others. This course will encourage you to expand and develop your current practices and ways that you work with spirit and with plants. You will be encouraged to take your skills deeper to a whole new level with fresh eyes and a new perspective. Our path to wholeness and working with spirit unfurls in layers and there is always something to learn from even what we might first perceive as simple teachings.
I might need some extra 1:1 assistance, is this something you offer too?
You will have opportunity to ask questions during the live classes and if you need further one to one assistance this can be arranged no problem.
How long do I have access to the course?
The program is a duration of 8 weeks. After the live calls you can access a recording and the other content whenever you need to and also it's possible to download the content too.
I'm on the fence about joining and the investment feels considerable, what should I do?
Consider this program as way more than just a one time course. It is a way to live your life to feel a richer and deeper connection with the natural world and restore your soul. The teachings come with professional support, calls and a supportive Facebook group where you'll be a voice not an echo among a community of like-minded plant people who understand and feel the same way you do about the natural world and you will be supported to share the channeled messages you receive.
I'm busy, and don't have much spare time to study, how long does the course take?
Each module is divided into short 20 - 30 minute sections so you won't find hours of video to watch in one go. The amount of time you take on the practical exercises and journal questions is up to you. The path of connecting to gaia is like a spiral, it is not a linear process. The time that you put into the connections with the natural world reaps rewards! Once you have learnt the tools its up to you to spend a lifetime developing and honing your senses to the guidance of nature.
What if I am unhappy with the course?
We would never want you to be unhappy! If after having shown up to the live calls and participated in all of the exercises you are unsatisfied with your purchase, contact us in the first 30 days and we will give you a full refund.
I don't use Facebook is that an issue?
No facebook, no problem. Many students choose not to connect via the facebook group. You will still have an opportunity to ask questions via the live classes. Access to the class recordings and teaching material is via the teachable learning portal which you access with your own username and password. As long as you have access to the internet to download this you will be able to access the material.
I've been dreaming of running this small group program for a while and now finally I have followed the nudge from nature. I do hope you will join me! MORE QUESTIONS?
DON'T HESITATE TO GET IN TOUCH WITH FAY HERE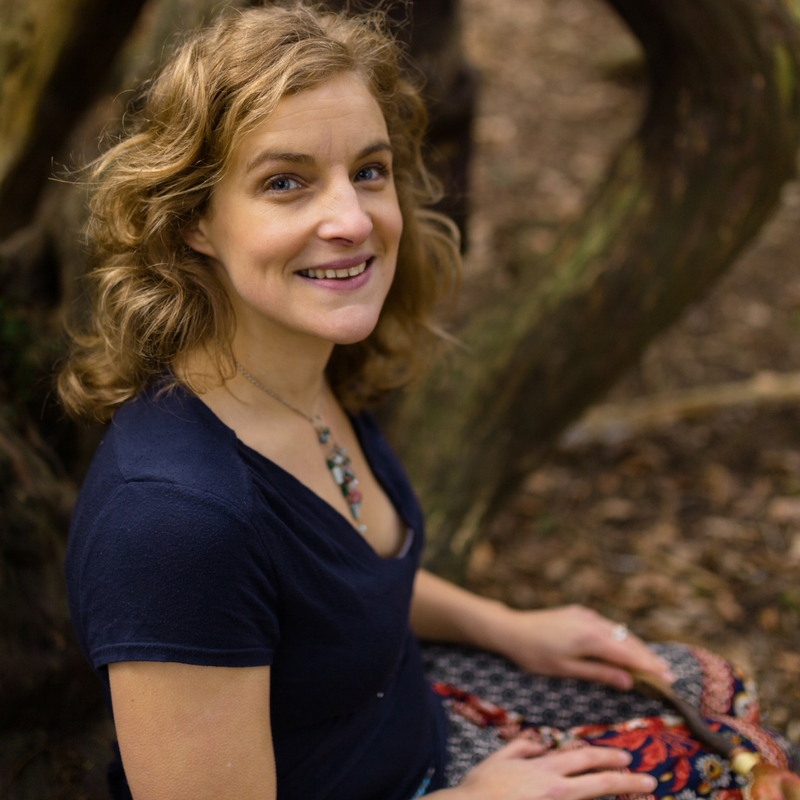 Green Magic awaits you - I'm excited to guide you on this plant spirit path!