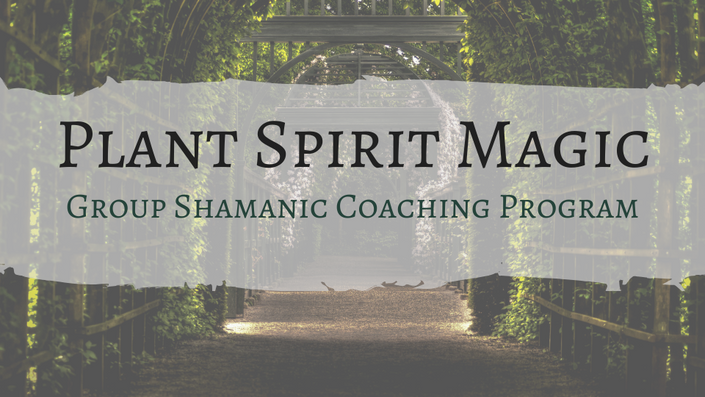 Plant Spirit Magic
Group Shamanic Coaching Program
A small group program working with shamanic practice and plant allies for a clearer understanding of your individual path and soul purpose.
You will receive support to:
Create a daily practice that deepens your intuition
Work with a plant ally for guidance and support towards your vision.
Develop a deeper understanding of your soul path and creative purpose
Find meaning in the whispers of the green world
Develop practices to ground, cleanse, protect and clarify.
Feel grounded and overcome overwhelm
Enjoy a better work/life balance that is more aligned with the true you!
Find the courage to take the next step
Trust in yourself
Wake up on a mission!
I'm here to provide you with guidance, insight, encouragement and feedback on things like shamanic journeys, plant whispering, dream analysis, ritual creation, goal setting, decision making, healing and soul alignment and also to simply hold space for the group and the plants to work their magic.
No experience of plants is necessary for this plant spirit journey.
Familiarity with Fay's book Plants that Speak Souls that Sing or other online courses may be helpful, as would a little experience with Shamanic practice, druidry or plant spirit connection.
This may be suited for you if you feel like you have fallen off the spiritual wagon and need encouragement to remember the ritual and intuitive guidance that speaks through you.

Next group begins September 1 2020 and there are only 10 places available. Please contact Fay here to be on the wait list.

Throughout this Group Shamanic Coaching program we focus on developing our personal practice and intuitive senses that brings us closer to the spirit of natural world and into alignment with our soul purpose and true calling.
PLANT SPIRIT MAGIC

What makes Shamanic Coaching different?
Throughout this group shamanic coaching program, you won't just have me supporting and holding The dynamic elements and energies of the natural world work with us to support you throughout the process. The program encourages and supports you to develop your own relationships with spiritual allies of plants, animals, elements of nature, places, ancestors and/or other light beings and spirit guides.
Don't expect an ordinary experience! The role of Shamanic Coaching is to take you out of the ordinary and into a different reality to bring you better into alignment with yourself and reconnect you with your inner knowing.
This course is closed for enrollment.
PLANT SPIRIT MAGIC

How does the Group Shamanic Coaching program work?

We will meet as a group online via a Zoom video classroom every 2 weeks for 3 months minimum.
Each class will be recorded and accessed any time via this learning portal.
We will work as a group, in pairs and solo.
Practice and tasks will be set in between sessions and material will be accessed via this learning portal.
Minimum 3 month/6 session commitment
You will be sent an email with my zoom link once you sign up and learning material will be posted in the learning portal.
NEXT GROUP BEGINS Sept 1 2020
Online coaching sessions will take place every 2 weeks at 7pm UK time on Tuesdays. Timing of subsequent sessions may be altered to accommodate the majority of group and will be confirmed by the start of the program.
I did a workshop with Fay on plant spirits where we connected and communicated with plants. This may sound weird but the plant told me to get out there and share my gifts with the world. I then left the place I was working at. I started a business, did a healing course and now I am moving! Thanks Flower, you spoke, I listened and took action!!
- Carry-Anne Hornsey, course participant
Your Instructor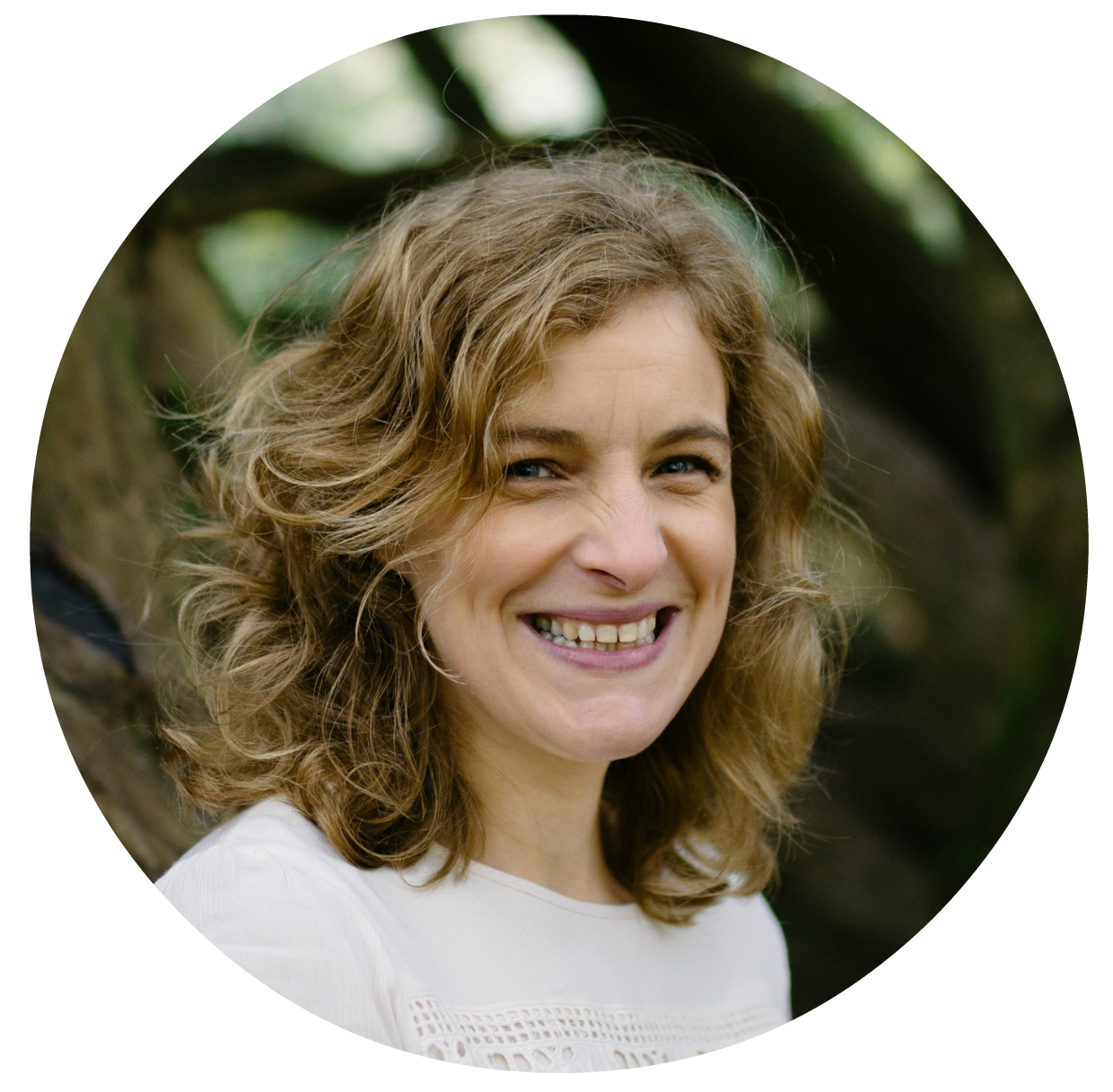 A practical Shaman, Reiki teacher and Plant-Spirit guide, I am passionate about connecting plants and people to help you rediscover your magic, heal and restore wholeness to your soul using the alchemy of nature.
I draw on my experience as a former owner of a flower and herb farm, 20 years of Reiki Practice and Shamanic Training to bring the subtle whispers of nature to assists you with the journey of your soul.
My spiritual allies include Reiki, meditation, gardening, plant medicine and Shamanic techniques. By honouring the seasons and elements, living in close connection with Mother Earth I believe we can feel supported and guided by the subtle ways that nature communicates and experience transformation and growth on both a personal and planetary level.
My workshops and courses aim to help participants connect with plants and nature in a meaningful, magical and life changing way. I also teach Reiki and offer one to one Shamanic treatments and plant based healing across the UK, online and from my home in Scotland. My first book "Plants that Speak, Souls that Sing" is now available here. Visit www.fayjohnstone.com for more info!
Group Shamanic Coaching is for you if:
• You seek a clearer understanding of your soul purpose/your calling and the role the green world plays for you.
• You crave a life with magic and meaning but may have fallen off the spiritual wagon and forgotten to apply the practices you already know.
• You seek to develop your intuition and work with plants in a deeper way for a richer understanding of yourself and the world around you.
• You have lost your confidence in your abilities and would appreciate support and encouragement from like-minded souls and the space to practice and learn.
• You're open to an authentic connection with the earth and would like to feel grounded and connected to who you really are and what you are here to do.
• You care about this beautiful Earth that is our home and would like to clearly tune-in to her wisdom so that you can live your best life!
I am reconnecting to who I am and loving more what is. I now feel a strong sense of get up and go and of having fun. The process has given me permission to take care of me, put myself first in order to have the energy for what I do. My whole body seems alive with excitement. It had been easier for me to hide, I am now ready to be who I really am on my path. I want to continue to sparkle. A lot has come and continues to come, I just can't thank you enough.
- Gilly Gordon, Course participant and Shamanic coaching client
This course is closed for enrollment.
Frequently Asked Questions
I live in a city - can I benefit from this course?
Yes!! The exercises and practices in the program encourage you to start exactly where you are. If you don't have access to a park, woodland or other natural landscape, you are encouraged to invite the outside in. You can work with a house plant, and learn the same skills to connect with the spirit of the plant
I have no knowledge about plants, nature spirits or experience with meditation I'm worried I won't understand.
No previous experience with plants, herbalism or meditation is necessary. The exercises and practices are easy to follow and have as much depth and meaning as you give them. You will have the opportunity to ask questions during the 6 live calls during the program.
What if I already work with plants, flower essences, plant spirits, spirit guides and/or nature beings. Is this going to be too basic for me?
No! If you feel called to be part of the program then there is healing to be done and a plant that is waiting for you. This coaching program will encourage you to look at all of your current practices and ways that you work with spirit and with plants with fresh eyes and a new perspective. Our path to wholeness and working with spirit unfurls in layers and there is always something to learn from even what we might first perceive as simple teachings.
I might need some extra 1:1 assistance, is this something you offer too?
Yes of course, contact me to discuss.
How long do I have access to the program?
This program is a limited time period of 3 months.
I'm on the fence about joining and the investment feels huge, what should I do?
The group coaching program provides encouragement and support to give you clarity along your path. It's a way to live your life to feel a richer and deeper connection with the natural world and restore your soul. The teachings come with professional support, coaching calls and a supportive group where you'll be a voice not an echo among a community of like-minded plant people who understand and feel the same calling as you from the natural world.
I'm busy, and don't have much spare time to study, how long does the program take?
The duration of this program is 3 months with each group coaching class gathering every 2 weeks. The amount of time you take on the practical exercises and journal questions is up to you. The plant spirit path is like a spiral, it is not a linear process. The time that you put into the connections with the plants reaps rewards! The practices will develop more depth and meaning the more that you experience them.
What if I am unhappy with the course?
We would never want you to be unhappy! If you are unsatisfied with your purchase and have showed up to the classes and done the exercises, contact us in the first 30 days to discuss what is wrong.
Green Magic awaits you - I'm excited to guide you on this plant spirit path!
This course is closed for enrollment.